Coffee Shop
& Cafe Furniture
Coffee Shop & Café Furniture by DeFrae. Full range of furniture for coffee shops and cafes including chairs, tables, armchairs and sofas.
COFFEE SHOP FURNITURE by DeFrae
At DeFrae Contract Furniture we specialise in all the furniture you need for your coffee shop or cafe. We have a wide range of chairs, armchairs, tables, bar stools and also bespoke seating.
With a wide range of styles to suit all budgets and requirements that today's busy cafes and coffee shops need.
Opening or refurbishing your coffee shop can be a very stressful time, so DeFrae ensure everything is manufactured and delivered to agreed deadlines and costs.
Sourced from the finest manufacturers across Europe ensuring quality and also  durability for busiest contract environments.
Our coffee shop furniture range includes design classics, retro styles or the more traditional look.
Many items held in stock for immediate delivery.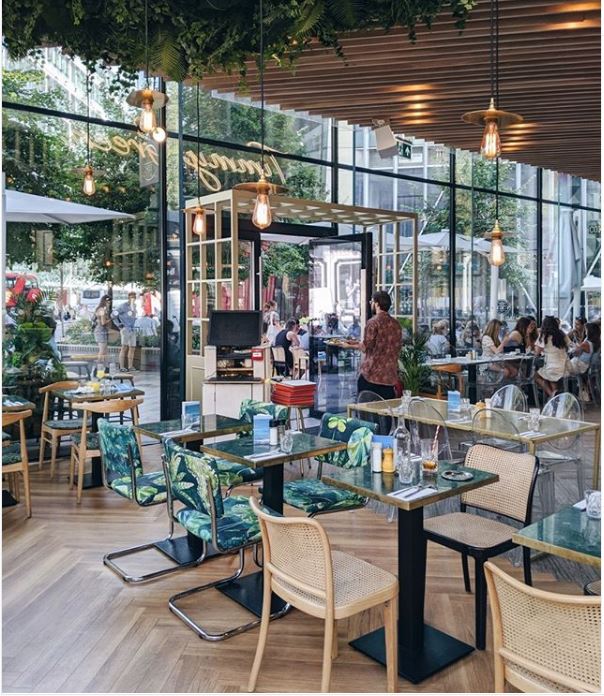 OPENING COFFEE SHOP OR A CAFE?
Over 2 billion cups of coffee are served daily in the UK, making coffee Britain's new favourite drink.
With a predicted 40% rise in the number of independent coffee shops opening, its imperative that you stand out from the crowd. Create individual spaces for people to work, eat, drink and also relax.
Customers will stay longer if they are comfortable. They also tend to eat more and drink more which means more revenue per head. Keeping them with you and bringing in friends and colleagues also helps the business grow organically.
Our full range of coffee shop and cafe furniture includes side chairs, armchairs, lounge, bar stools, sofas, outdoor furniture, tables, and bespoke banquette seating.
Finally our coffee shop and cafe furniture can be styled to your exact specifications and we can also help you with a full range of options.  The team are able to help with any questions you have and can come to you to visit and also measure up for a no obligation quote.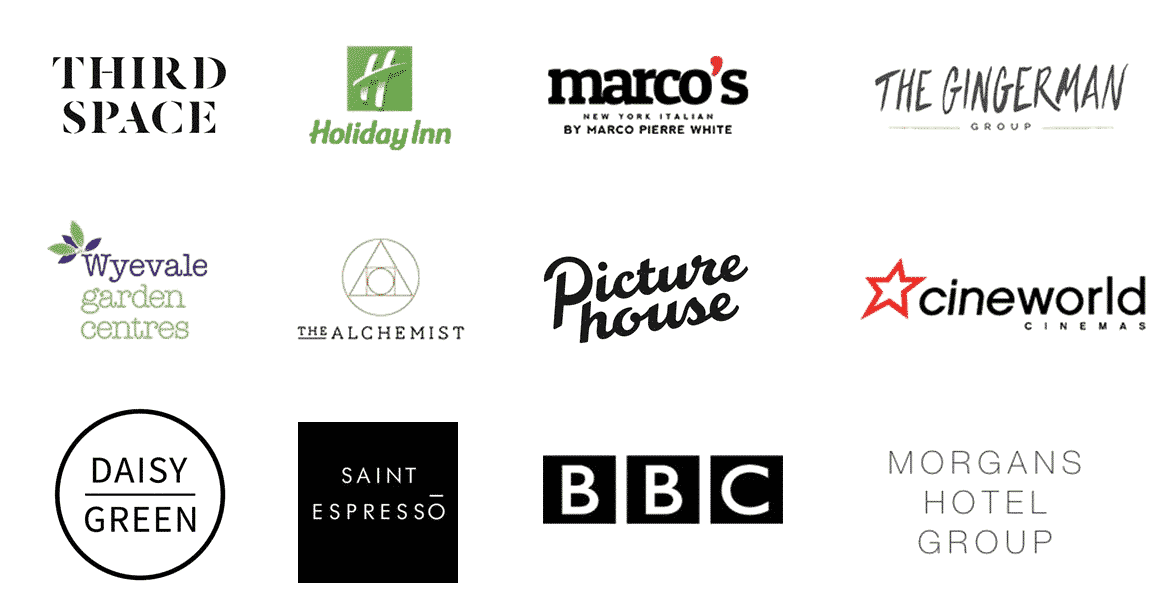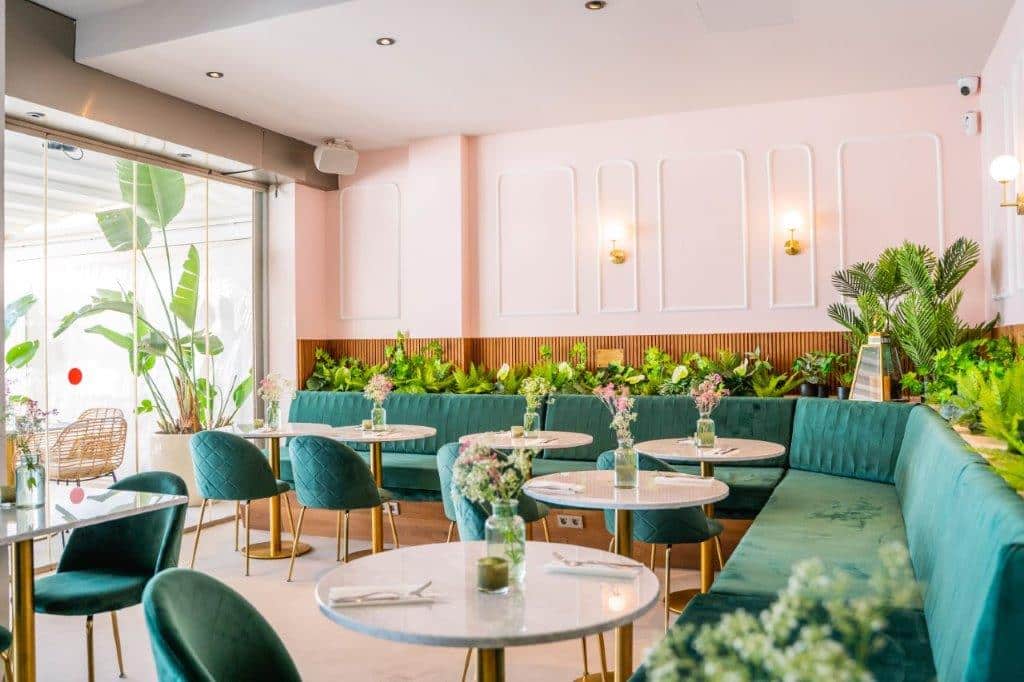 CONTRACT FURNITURE FOR YOUR COFFEE SHOP OR CAFE.
Using contract furniture from DeFrae in your coffee shop can offer several advantages:
Durability
Contract furniture is specifically designed for commercial use and is built to withstand high traffic and frequent use. It is crafted from robust materials that can endure the rigours of a busy cafe or coffee shop, ensuring longevity and reducing the need for frequent replacements.
Aesthetics
DeFrae offers a wide range of contract furniture styles, designs, and finishes to suit different themes and atmospheres. Whether you want a modern, minimalist look or a cosy, rustic ambiance, DeFrae has furniture options that can match your vision and create an inviting space for your customers.
Comfort
Robust yet comforable furniture.  Upholstered padded seats, ergonomic designs, and proper back support. Customers can relax and enjoy their time in your coffee shop or cafe making them spend more time and money.
Safety and Compliance
Here at DeFrae we ensure all our furniture adheres to UK safety standards and regulations, including fire safety codes. When you choose DeFrae, you can have confidence that your cafe or coffee shop will meet the necessary safety requirements, providing a secure environment for your customers.  All products are guaranteed for heavy duty contract use.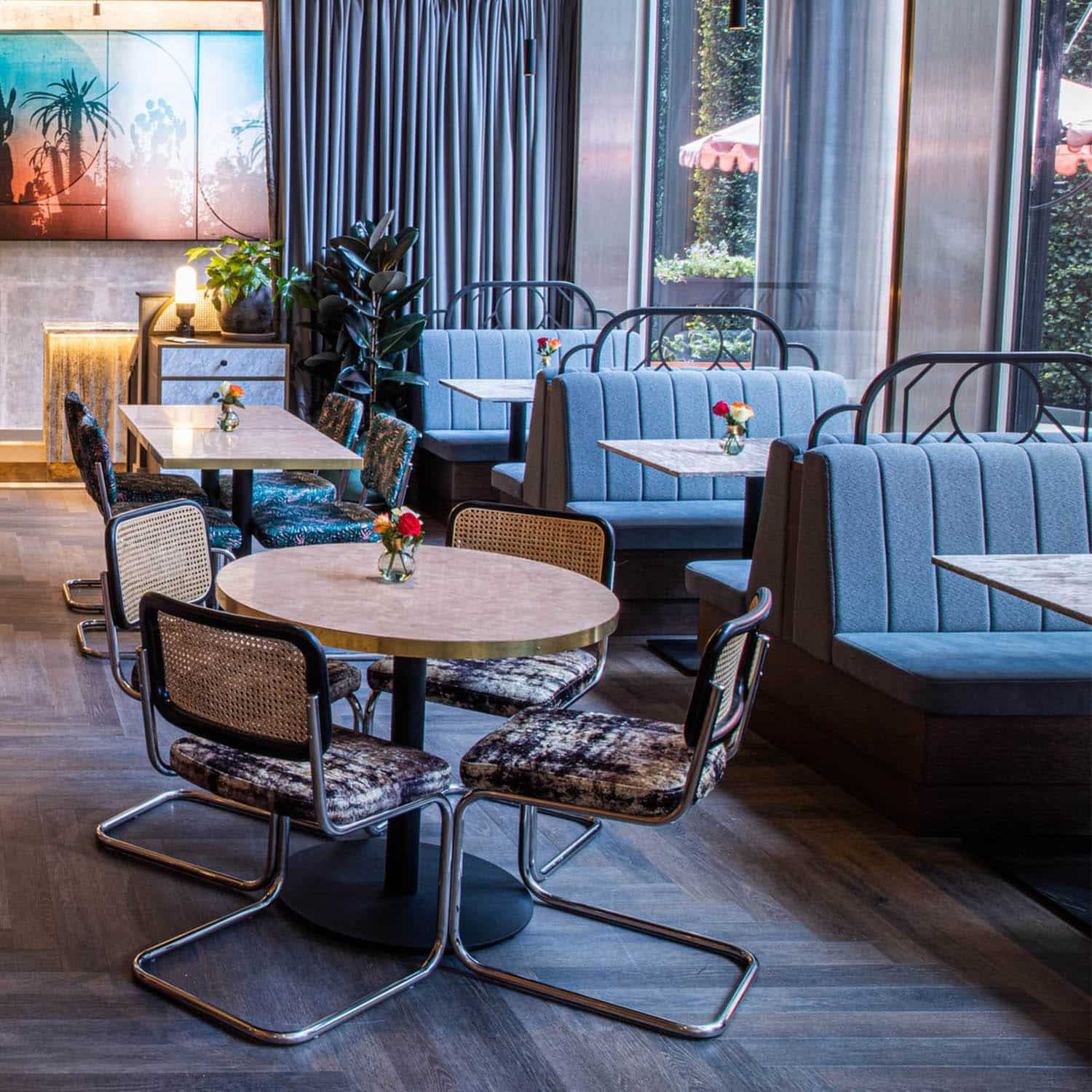 Customisation
Many of our products showcased offer customisation options, allowing you to tailor the furniture to your specific requirements. You can choose upholstery fabrics, colours, and finishes that align with your branding and interior design scheme, ensuring that your coffee shop or cafe has a unique and memorable look, in your own vision.
Easy Maintenance
The materials used are often resistant to stains, spills, and general wear and tear, making it convenient to clean and maintain a clean and presentable environment for your customers.
Warranty and Support
All our contract furniture is warrantied for a minimum of 12 months with after-sales support, offering you peace of mind and assistance in case of any issues or defects with the furniture. Our commitment to customer satisfaction ensures that you receive reliable support throughout the lifespan of the furniture.
By choosing DeFrae as your supplier of contract furniture for your coffee shop or cafe, you can enjoy the benefits of durable, aesthetically pleasing, comfortable, and compliant furniture. With our customisation options, easy maintenance, and excellent warranty and support, DeFrae can help you create a welcoming and functional space for your customers to enjoy their coffee and relax.