Coffee Shop
& Cafe Furniture
Coffee Shop & Café Furniture by DeFrae. Full range of furniture for coffee shops and cafes including chairs, tables, armchairs and sofas.
COFFEE SHOP FURNITURE by DeFrae
At DeFrae Contract Furniture we specialise in all the furniture you need for your coffee shop or cafe. We have a wide range of chairs, armchairs, tables, bar stools and also bespoke seating.
With a wide range of styles to suit all budgets and requirements that today's busy cafes and coffee shops need.
Opening or refurbishing your coffee shop can be a very stressful time, so DeFrae ensure everything is manufactured and delivered to agreed deadlines and costs.
Sourced from the finest manufacturers across Europe ensuring quality and also  durability for busiest contract environments.
Our coffee shop furniture range includes design classics, retro styles or the more traditional look.
Many items held in stock for immediate delivery.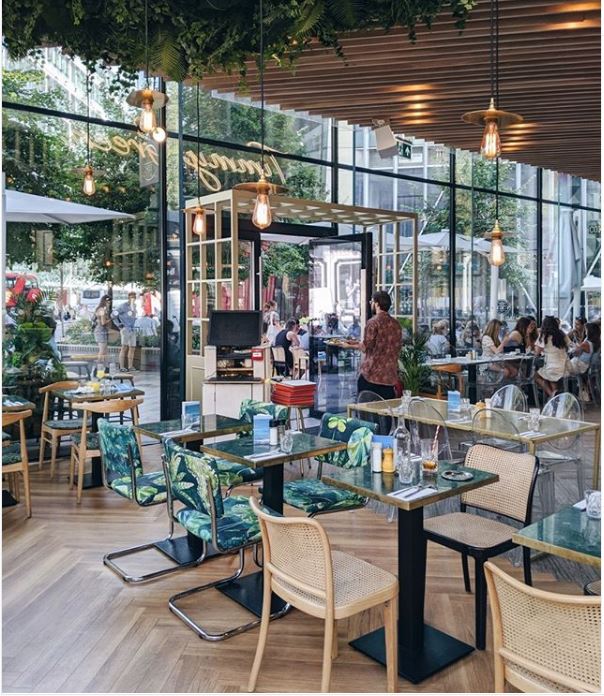 OPENING COFFEE SHOP OR A CAFE?
Over 2 billion cups of coffee are served daily in the UK, making coffee Britain's new favourite drink.
With a predicted 40% rise in the number of independent coffee shops opening, its imperative that you stand out from the crowd. Create individual spaces for people to work, eat, drink and also relax.
Customers will stay longer if they are comfortable. They also tend to eat more and drink more which means more revenue per head. Keeping them with you and bringing in friends and colleagues also helps the business grow organically.
Our full range of coffee shop and cafe furniture includes side chairs, armchairs, lounge, bar stools, sofas, outdoor furniture, tables, and bespoke banquette seating.
Finally our coffee shop and cafe furniture can be styled to your exact specifications and we can also help you with a full range of options.  The team are able to help with any questions you have and can come to you to visit and also measure up for a no obligation quote.