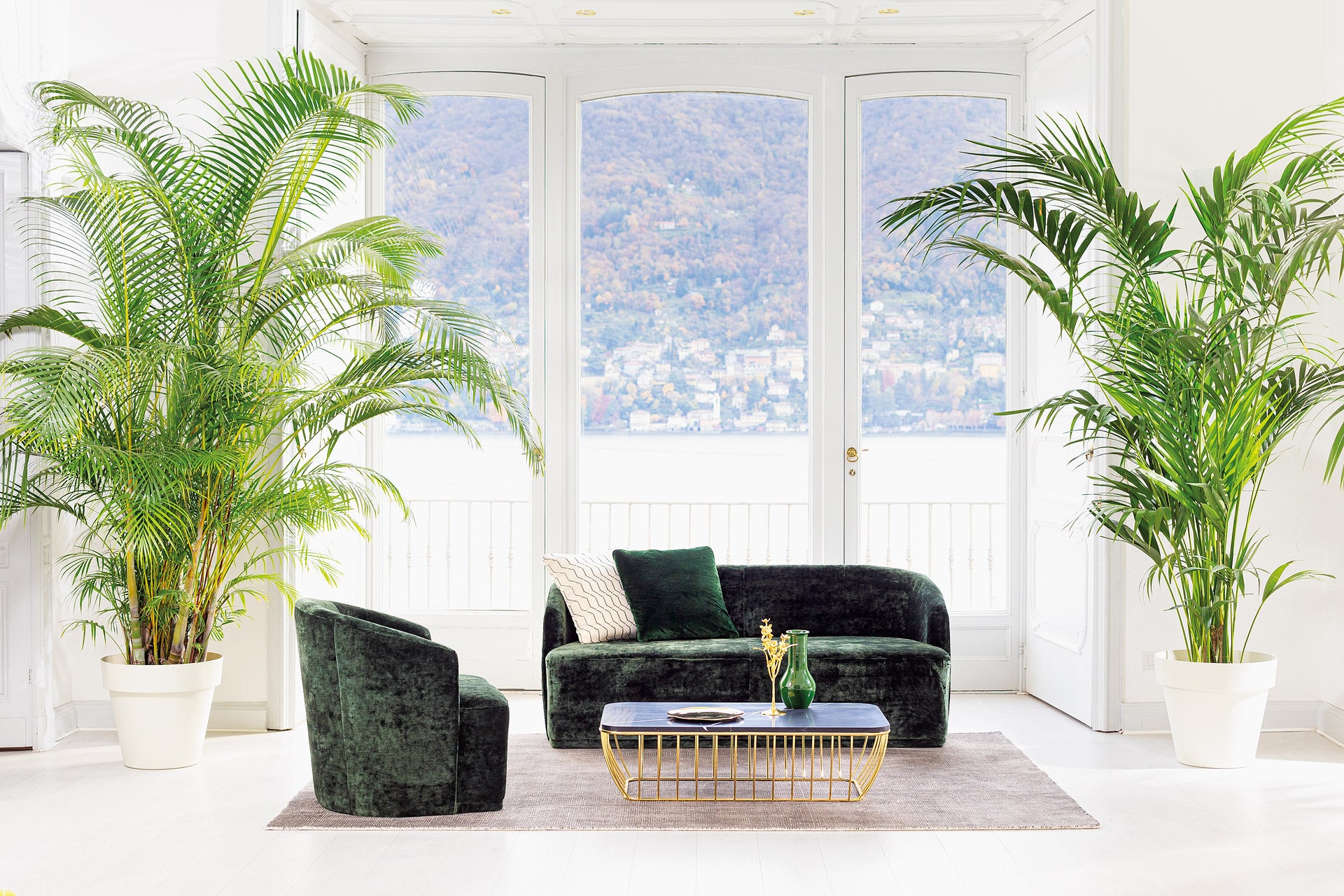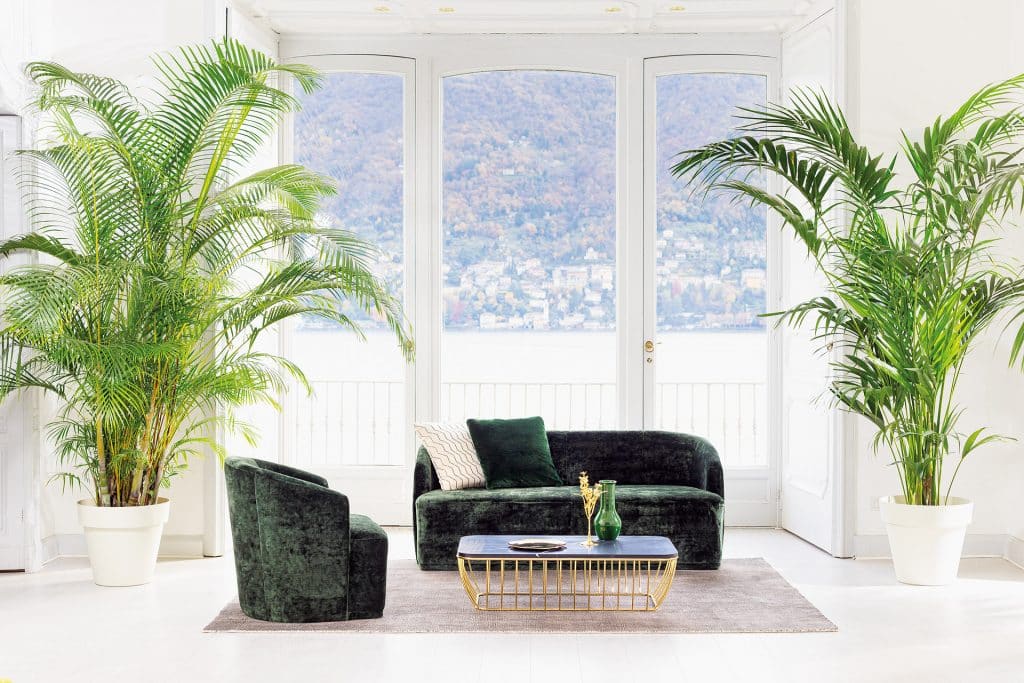 UPHOLSTERY & FABRICS from DeFrae
DeFrae's upholstery and fabric service can brighten up your current furniture with some gorgeous designer fabrics or choose any of our upholstered products and create your own bespoke look.
Choosing a new look is simple. We have 100's of designer fabrics including leather, faux leather,velvets, boucle, prints and plains including this year' must-have designer specials and classic timeless fabrics.
Our upholstery service includes the fabrics of your choice supplied at very competitive prices. For the furniture itself, DeFrae also offer a dedicated collect and return service. At DeFrae, we ensure all fabrics supplied meet all UK and EU fire regulations.
DeFrae have a wide range of the worlds finest fabric manufacturers including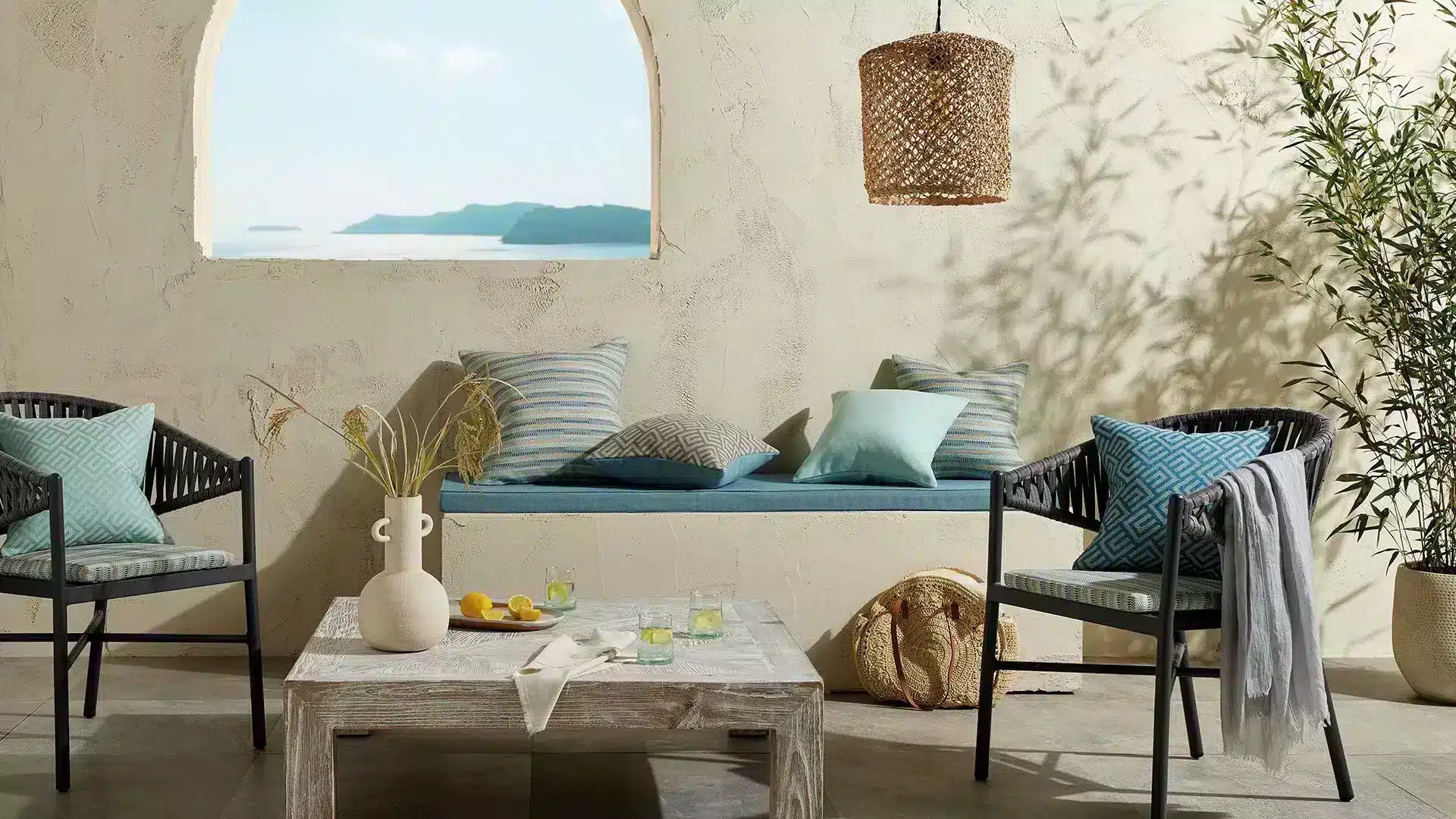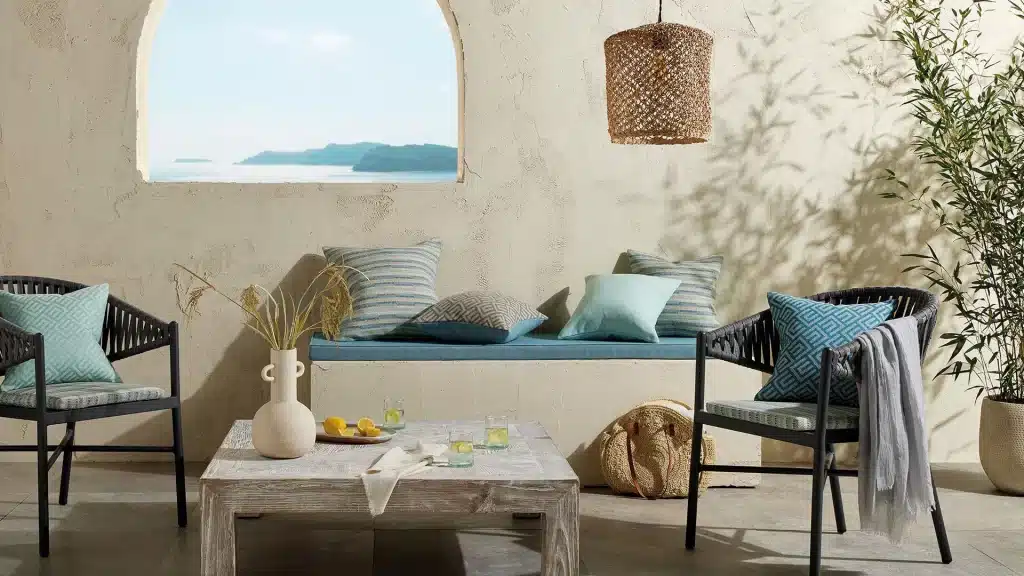 Brighten up your existing furniture with DeFrae's upholstery service
Found a fabric you love elsewhere?  Want to personalise some furniture you have found on DeFrae.com?  No problem.
DeFrae's upholstery service will ensure that your personal touch will be added to the products you love.  We will fully upholster using customers own material (COM) and ensure that all fire regulations are adhered to.
For more information on our upholstery service please call us or click here to email us
DeFrae source fabrics from around the globe and listed above are just some of our manufacturers we work with.  DeFrae can also supply free samples and swatches to your premises. Just let us know what you are looking for and we will be happy to send some of our recommendations from the worlds best suppliers.
Can't find what you are looking for then please give us or click here to email us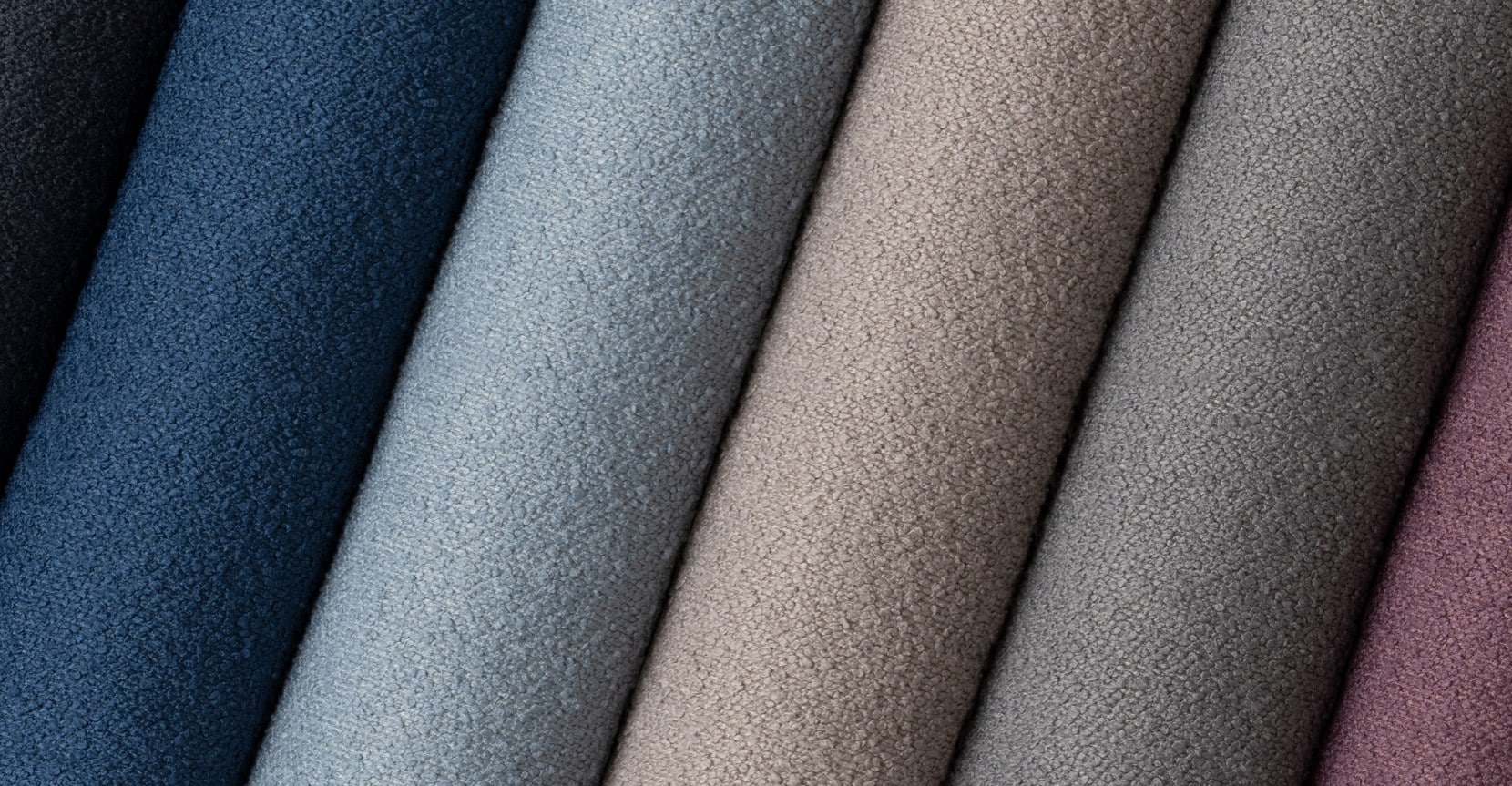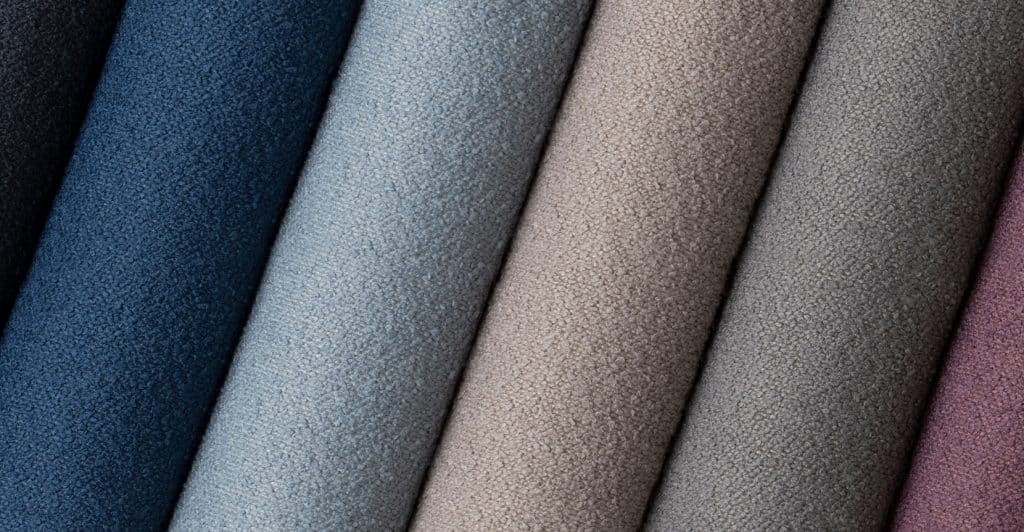 Boucle Fabrics and Contract Upholstery
"Boucle" refers to a type of fabric characterized by its looped or knotted texture. It's often used in upholstery due to its durability and unique aesthetic. When selecting boucle fabrics for contract upholstery, there are a few important factors to consider:
Durability
We place a strong emphasis on durability when it comes to selecting fabrics for contract upholstery. We recommend opting for fabrics with impressive Martindale rub test scores as they guarantee resilience and long-lasting quality.
Cleaning and Maintenance
In our experience, easy maintenance is key in contract spaces that are susceptible to spills. We suggest considering bouclé fabrics treated with stain-resistant coatings or those with inherent stain resistance. This greatly simplifies the cleaning process and ensures longevity.
Fire Retardancy
Safety is of utmost importance, especially in commercial environments. We advise selecting bouclé fabrics that possess the necessary fire retardant properties, ensuring they meet industry standards and regulations.  All our boucle fabrics are Crib5
Crib 5 treatment, often referred to as Ignition Source 5 (BS 5852:2006 Part 2), is a fire-retardant treatment applied to upholstery fabrics. It is a standard in the United Kingdom and is used to test the flammability of fabrics that are intended for use in contract and commercial settings, such as hotels, offices, and public spaces.
The Crib 5 test involves placing a crib (a wooden frame with a standard fabric pad) on the fabric surface and igniting it with a specified gas flame for a specific duration. The test measures the fabric's resistance to ignition, as well as its ability to self-extinguish once the ignition source is removed. Fabrics that pass the Crib 5 test are deemed suitable for use in environments where higher fire safety standards are required.
In summary, Crib 5 treatment involves treating upholstery fabrics to meet stringent fire safety regulations in commercial spaces, particularly in the UK, to ensure that the fabric exhibits a high level of resistance to ignition and contributes to overall fire safety.
Testing and Samples
We are happy to provide samples and advise conducting thorough tests. By simulating real-world usage conditions, you can confidently determine if the fabric will work with your expectations for durability and visual appeal.