The Ice bar stool is a stylish and contemporary stool perfect for both interior and exterior use.
It is comfortable, durable and ideal for any contract environment including cafes, hotels, restaurants and coffee shops.
It is also available in a choice of 3 colours and has a a matching armchair and side chair to allow you to mix and match.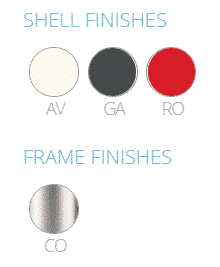 The Ice is also a stackable bar stool which makes it ideal where space is of a premium.